Do you want to contribute to a green planet and invest in sustainable projects? Keep on reading and discover how you can help!
A green planet for everyone
We at Groasis believe that a green planet must be accessible to everyone, regardless the climate. Through our products we try to plant trees in a sustainable and cost-efficient way. The trees are planted without depleting the natural resources. We plant according to our 'Triple 90 Benefits', which stand for: less water needed while planting trees, the costs are reduced and a high survival rate of the planted goods during first and most critical year.
All our sustainable projects are dominated by the plantation of trees in the most efficient way as possible. We are working on a pilot together with the Innovation Accelerator of the United Nations World Food Programme to make over 200 women self-sufficient in Colombia, we have planted trees in the desert of Kuwait to give the desert a green boost, we have planted trees together with the European Union on 5 special locations in Spain and much more!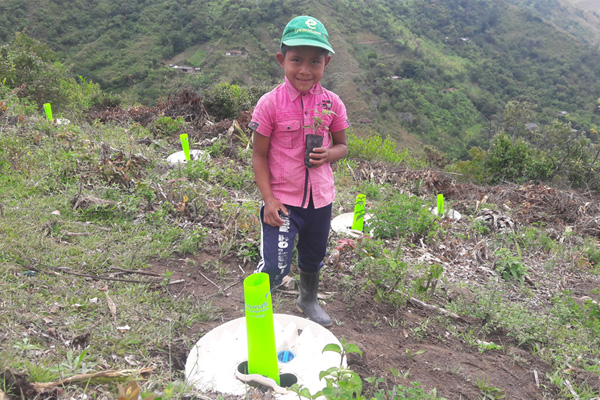 This Green Musketeer is so proud of its newly planted tree in Colombia! The tree was planted for the 'Zero Hunger by 2030' project that was carried out in collaboration with the UN World Food Programme.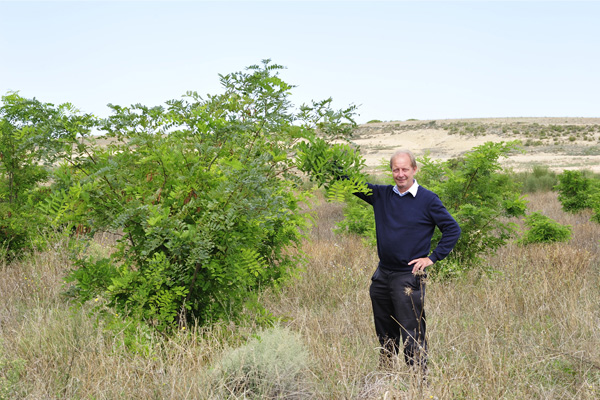 Pieter Hoff next to a 3 year old Robinea pseudoacacia tree in Spain. The tree is planted with the biodegradable Waterboxx® plant cocoon. The project is partly funded by the European Union and is named 'Life + The Green Deserts'.
Invest in sustainable projects
The Growboxx® plant cocoon and the Waterboxx® plant cocoon have proven themselves over the years. We hope to help more people in the future than we do already. But, we need to refine our production process to expand our business to more countries. If we can do this, we can lower our costs and we can offer more local jobs. 
Do you want to become a part of this? You can! For only 25 euros, you can become a share-certificateholder in 'Friends of Groasis One'. Register yourself for free on our Groasis Investor Platform.